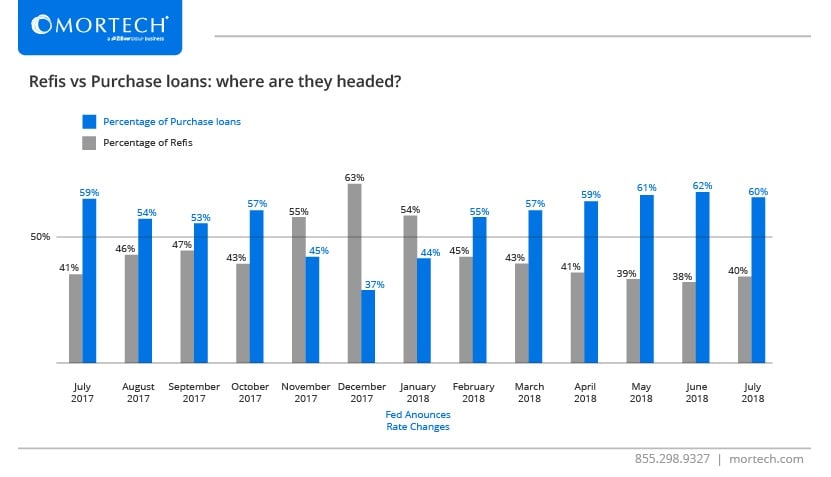 The refinance market has been closely monitored throughout the year by many in the industry, and the resulting sentiments have all been pretty similar: there are considerably less refi opportunities than there were a year ago. This has been a trend that we've seen since the Fed announced rate changes last January:
Refis are becoming less of an option
If you needed anymore confirmation beyond what most in the industry have been saying for the six months, Marksman internal data also shows that the number of refis are shrinking. While the percentage of purchase loans decreased from July to December at the end of 2017, that was to be expected, what with the looming anticipation of rate changes by the Federal Reserve (Fed). However, after refis made up 63% of loans at the end of December, that number has decreased to as low as 38%, and clocked in at 40% at the end of July. With rates still on the rise, trusting refis to make a comeback doesn't seem to be an option for the rest of the year.