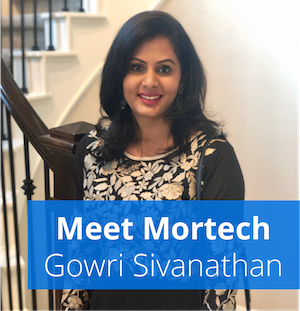 This week on Meet Mortech we want to introduce you all to our Senior Manager of Product Management, Gowri Sivanathan!
Favorite part of the job: The people. Being in product management, I engage with stakeholders, engineers and customers often. I love working cross-functionally.
Favorite things to do on days off: Read, cook, evening walks and travel. I cannot wait to resume travel once again!
Speaking of travel, favorite places to visit include: Canada, Switzerland, New Zealand (on my wish-list). I prefer spending my time in the wilderness - mountains, greenery, lakes - over busy towns/crowded tourist spots. Not much of a beach person though, given I cannot swim (fun fact).