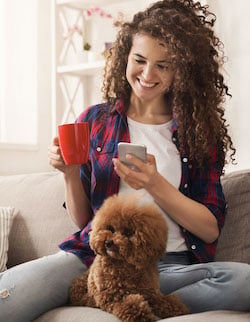 As a lender, you have most likely been shifting your focus these past couple of months to borrowers looking to refinance their mortgage. The time is now though, especially moving into the month of June, to start thinking about your purchase leads again. Amid the current world state people are still looking to buy or sell homes and when the time comes for them to need financing, you want to make sure you are top of mind for these borrowers.
Overall visits to for-sale listings rebounded in April, and was even slightly higher than April 2019.
For-purchase mortgage applications are now up year-over-year, 54% higher than lows hit in April.