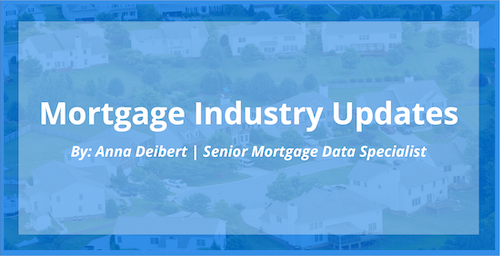 Fees and restrictions lifted on second homes and investment properties
In July of this year, I wrote about the stricter requirements for second homes and investments. At the time, many lenders chose not to offer mortgages for those specific property types.
On September 13, 2021, FHFA announced they will be suspending the restrictions on the PSPA provisions which include:
Limits on the GSE's cash windows (loans acquired for cash consideration)
Multifamily lending
Loans with higher risk characteristics
Second homes and investment properties
Lenders are already requesting to have their fees and/or adjustments removed from our pricing engine platform.
---
Freddie Mac Home Possible LTV's update
On April 1 of this year, tighter LTV's for Freddie Mac's Home Possible program went into effective. On the first of this month, Freddie Mac stated that they will be increasing the LTV's for 2 to 4 units beginning on November 15, 2021. This increase reverts LTV's back to before the April 1 restrictions began.
The changes affecting conforming loan limits are as follows:
For Fixed Rate loans, maximum LTV will increase from 85% to 95% for 2 to 4 units
For Adjustable-Rate Mortgages, maximum LTV will increase from 85% to 95% on 2 units
For 3 and 4 units on Adjustable-Rate Mortgages, maximum LTV will remain at 75%
The LTV's will remain unchanged for one (1) unit LTV's and all super-conforming loan limits. Additionally, for all units with secondary mortgages, the total loan-to-value (TLTV) will remain unchanged.
If you have any questions on the updates covered within this blog please reach out to your Customer Success Manager for more information. If you are not a current customer yet and are looking to learn more about our product and pricing engine or any of our other solutions that can help automate your workflow, please reach out to our sales team.