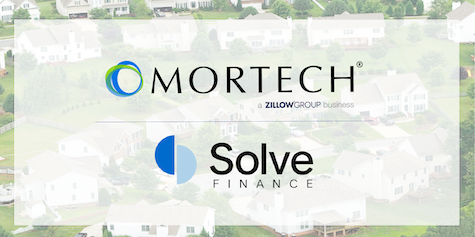 We are pleased to share the news that we recently added online marketplace, Solve Finance, to our list of marketplace partners. Through this partnership, our mutual lenders will have the opportunity to advertise their mortgage offers live to consumers leveraging Solve Finance's platform to find mortgage products, refinance options, and more.
Solve Finance is looking to help mortgage borrowers get the best price on the right product for their specific scenario. With data showing savings of over $5,000 when consumers shop and refinance effectively, Solve Finance provides one search that covers 2x more marketed prices for consumers leveraging their platform. As borrowers navigate through the site, they can find mortgage products based on their unique situation, refinance information, mortgage offer comparisons, and price monitoring alerts. Tools that can help them feel confident they are making the best home financing decision possible.
"At Solve, we want to turn everyone into perfect borrowers by putting shopping for and refinancing their debts on automatic. We're excited for this partnership with Mortech to provide discounted pricing to all of the users served through our platform by offering lenders $0 CAC, pre-qualified leads," Sean Hundtofte, CEO & Co-Founder of Solve Finance.
Solve Finance's flagship product offers a platform for companies to share with their employees as an added benefit (perk). Once an employer signs up with Solve Finance their employees have access to live mortgage offers from lenders advertising their real-time rates on the platform. 71% of workers feel comfortable receiving personal finance support at work from a finance professional. With Solve Finance's product offering, as a mutual lender, you'll have access to this large audience pool that is looking for a trusted advisor that their employer helped them connect with. This will not only give you additional market reach but also help you gain brand visibility and continued business growth by being able to provide online consumers with a more accurate, borrower-specific rate every time.
This new integration between Solve Finance and our pricing engine will play a huge role in accomplishing our goal to bring simplicity to the digital mortgage process for home buyers and assist lenders in growing their business. For more information on how you can leverage this integration in your current workflow please contact our Senior Partner Relationship Manager, Mike Russell, at mikeru@zillowgroup.com, or reach out to your Customer Success
Manager.