We are excited to announce that Mortech is partnering with Blend, a digital lending platform that helps grow a lenders mortgage business by streamlining workflow and closing loans with customers faster than ever. Customers are given an easy-to-use application that helps them understand the mortgage process. With this new integration, the two solutions are looking to improve the digital mortgage experience not only for lenders, but home buyers too.
The point of sale integration between Mortech and Blend went live in early June. This partnership is looking to seamlessly bring together your digital mortgage experience by centralizing data and documents needed to complete a loan along with access to mortgage quotes from our pricing engine.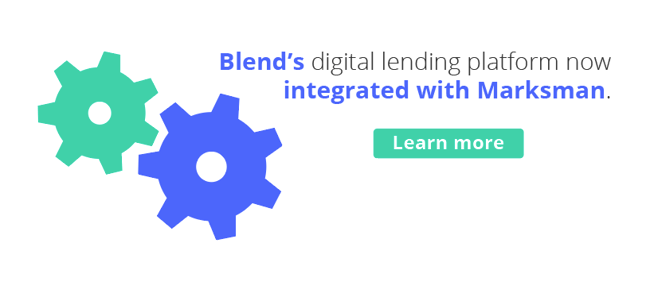 Blend, with its innovative and integrated platform, is transforming the mortgage industry. Blend's intuitive digital experience not only helps you close more loans faster, it also provides an easy-to-understand mortgage process for your consumers. Mortech is using this technology to not only present rates in front of consumers using our pricing engine, but also remove manual tasks and reduce processing steps to help streamline follow-ups during the mortgage process for lenders and their consumers.
"55% of home buyers start their mortgage financing search online and it is very important for lenders to present a consistent experience throughout the loan application process," said Josh Lehr, Industry Development Manager for Mortech. "Mortech provides a single solution for lenders to manage all of their pricing strategies online. By integrating lender's pricing strategies and eligibility into the Blend Point of Sale, we can help our clients deliver a seamless, consistent experience for their consumers that shop online." *
Our integration with Blend is going to play a big role in our overarching goal of streamlining our users' daily workflow and keeping everything as simple and stress-free as possible. For more information on this service please contact Mortech Sales via email or call 1-855-298-9327.
*Zillow Group Consumer Housing Trends Report 2018