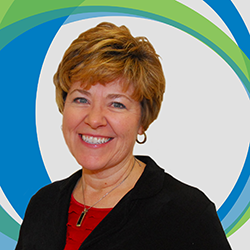 This week we're showcasing IT and Security Compliance Analyst, Julia Perry. Julia has been at Mortech for 2 years now. She's married and has a son, daughter-in-law, grandson, and another grandbaby on the way in January of 2016.
Favorite things to do on her days off: Lots of hiking/biking on the Steamboat Trace Trail – lots of time with family – when the two are combined, it's a bonus!
Favorite place to travel: Anywhere the great out of doors is available for long walks, fishing, outdoor adventures - you name it.
Favorite time of the year: Both fall and spring in Nebraska are equally awesome!
Favorite thing about working at Mortech/Zillow: I love my co-workers! There is a great friendly group of people with a fantastic work ethic here – love the atmosphere at Mortech.
Favorite feature of Marksman: The more I learn about Marksman, the more amazed I am at the multitude of features and functionality Marksman offers!
Marksman Insider Tip: Don't just get comfortable with the few features that you use – explore the entire span of options and features offered in Marksman. Our training and implementation team is more than willing to introduce you to new and existing features – check them out!
To view the previous Meet Mortech, you can look here. Or to learn more about Marksman, you can click here.