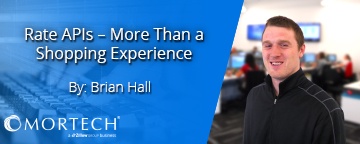 When you think about how rate APIs play into the online mortgage process, most people's ideas of their role are limited.
The traditional purpose behind rate APIs was always to provide a rate table shopping experience to borrowers. This was especially true of refinance lenders, who needed their rate tables to get in front of borrowers looking to refinance their mortgage and get a better rate. However, rate APIs typically weren't good for much beyond that, and simply acted as the first step in a long process.
That's no longer the case, though. Rate APIs now have an expanded role in the online mortgage process, and do more than simply put your rates in front of potential borrowers. Those same tables can also check eligibility information to determine whether or not a borrower is eligible for a given scenario, and whether or not that scenario meets guidelines for a specific product. No second-guessing, and no extra checks to make. That peace of mind is both valuable to you, and easy to implement within the parameters of the API – no jumping through extra hoops required.
Yes, rate APIs are a rate table shopping experience for borrowers. But they also help complete some of the first steps in the mortgage process. This automatic help is a key to streamlining your workflow and keeping you focused on more important parts of your day-to-day than data entry. It's time you started taking advantage of all Mortech's mortgage APIs have to offer.
Want to start learning more? Contact us today and learn all about our suite of mortgage APIs and what they can do for your business.