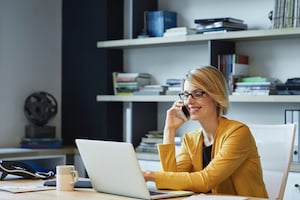 With the current state of the world we are in - being a part of the digital landscape for mortgage rates is essential to seeing business growth. By creating an easy to use online experience for your customers who are now researching mortgage rates online, you can make sure you stay ahead of your competitors.
Mortech's product and pricing engine APIs can help push your live rates to websites, point-of-sale solutions, smart applications and more. We have worked hard to create a streamlined onboarding process, and currently most lenders see this integration implemented in as little as two days! What could be more simple?
In an easy, three step process you can have your rates online in whatever format you see fit:
Find the mortgage API you need

Test with Mortech's easy-to-use tools

Implement into your website/LOS
One of our clients who has seen success with leveraging our APIs stated, "At Loan Pronto, we are obsessed with marketing and lead generation. Mortech is the engine that fuels our website which creates 1200-1500 unique, inbound leads per month. Their team worked closely with our web developer to implement our pricing engine which has worked seamlessly for the last two and a half years with zero downtime. Great team. Great product," says Roger Moore, President, Loan Pronto.
Streamline the workflow of all your systems and keep the data accurate between your LOS, CRM and POS with the help of our APIs. Not only does this automation save time from manual re-entry of data, but it also keeps everything consistent for you and your customers no matter which system you are in.
Some examples of solutions that you can build out include:
Full rate table customer experience

Create a rate table that includes all loan options with rates specific to each scenario.

Personalized marketing campaigns

Use our mortgage APIs to trigger inserts into your own customized marketing campaigns.

Custom website displays

Our APIs work in the back end to take what your customer asks for, find the rates in Marksman and push this back out to the customer in a personalized way.
Let us help you find a tool from our suite of solutions that fits your business' needs and creates a seamless experience for your customers. Contact us today to get started quoting your rates online with the help of our APIs.