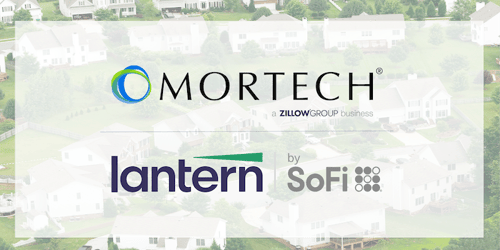 We are excited to add another platform to our growing list of industry leading online marketplaces. Lantern by SoFi - owned and operated by digital personal-finance company SoFi - is a solution designed to make financing easier for their members who are in need of a financial solution ranging from personal loans, student loan refinance loans, credit cards, small and medium business (SMB) loans and most recently have added mortgage loans to their list of products. With this new integration, the two solutions want to assist their mutual lending partners in broadening their market reach and growing their business by advertising their live mortgage offers online, where most home buyers are shopping.
Lantern users have access to not only live mortgage offers from lenders utilizing Mortech's product and pricing engine but also are provided with:
Additional financial products including credit cards and personal loans
Recommendations based on their financial interests and needs
Curated financial content
While recently Lantern has focused on facilitating loan access to help consumers and SMB owners, Lantern is excited to now also provide home buyers with the tools they need to make an educated decision when it comes to their home financing needs. Their suite of mortgage related products includes live mortgage offers, a mortgage calculator tool and access to lender reviews. Both Mortech and Lantern understand that finding a lender that's right for an individual's needs can be difficult in a market with so many options, so in order to help borrowers find a lending institution they can trust, Lantern compiles ratings, full reviews and descriptions of each lender's distinctive qualities to help guide them in making their decision.
This new integration is a step in the right direction to achieve Mortech's goal of simplifying the digital mortgage process for home buyers, as well as make it easier for lenders to grow their business by providing offers out to borrowers they may not be currently reaching. For more information on how you can leverage this integration in your current business flow please contact our Partner Relationship Manager, Mike Russell, at mikeru@zillowgroup.com, or reach out to your Customer Success Manager.