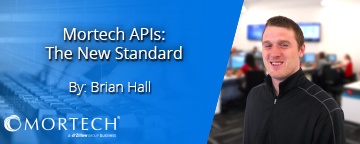 The toughest part about bringing information together from several different sources is compiling it all into a single, cohesive body that ties together. Imagine you have 100 different sources, all speaking in different languages and accents, with different mannerisms and phrases. When you're putting this all together, you need to make it one language and style, so as not to confuse those reading it. You'd probably have one standardized language and writing style that you'd transpose everything to, and using that, you could put your source material together. This is exactly what Mortech APIs do with leads every day.
As leads pour in from hundreds of lead sources, our APIs consolidate those leads, standardizing them into one language before sending them out to lead management systems, customer relationship management (CRM) systems, and other systems through our many different integrations. Beyond that though, our APIs can go so far as to auto-quote and post rates online to thousands of borrowers via online marketplaces like Zillow and Trulia, Point of Sale (POS) systems, and lender websites, so that they're seeing your rates as soon as they've changed, straight from the source. They combine the capability to gather, process, and standardize information with the ability to push those rates out immediately, leaving no wasted time in the middle that could be the difference in you bringing in a new borrower.
Just imagine: no more having to take in all that information from hundreds of lead sources and manually standardize it so that it can all be viewed and read by your loan officers. No more having to manually upload and quote your rates to borrowers, and scrambling to make changes and get them updated as they happen. Because that's what Mortech APIs are about: streamlining and automating your processes so that instead of having to waste your time taking care of those things, you can put all of your focus toward your borrowers, providing them with top-tier service and support.
Don't let managing tons of lead sources or standardizing all that information be something you worry about ever again – let Mortech handle it all for you. Our mortgage APIs standardize, centralize, and price your rates without needing you to lift a finger. Talk with us today about how you can start using these tools to build solutions that give you back your time and handle all of your heavy lifting.