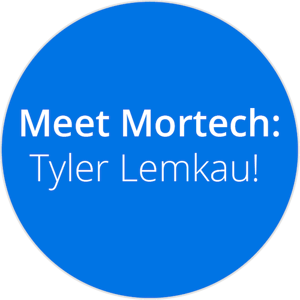 This week on Meet Mortech we want to introduce you all to our newest Customer Success Manager, Tyler Lemkau!
Favorite part of the job: My favorite part of the job is the CSM team that I was able to join. Onboarding is exciting as a new hire, but doing so in the middle of a pandemic has its challenges. The CSM team has been beyond helpful, energetic and patient with all of my questions. I look forward to the day when we can all meet in person, including the remainder of the Mortech team. I'm grateful for the opportunity to work with awesome people.
Favorite things to do on his days off: I enjoy playing golf, not great at it, but I enjoy being outside and hanging with friends on the course. If I'm not there, I'm usually with my family doing some type of activity with my active kiddos.
Favorite places to travel: I really like the Pacific Northwest and visiting my family in Texas. A few trips to Cancun have been pretty memorable as well.
Interesting fact about you: Despite being born and raised in Nebraska, I am a die-hard Kansas Jayhawks fan. Yes, before you ask, it is mostly basketball.
Favorite time of the year: My favorite time of the year is the fall. I enjoy the cooler temps, late season golf and wearing hoodies.
Family life: My wife, Rachel, and I celebrated our 10th wedding anniversary in August. Our son, Landry, is approaching his 7th birthday and is a 1st grader at Norris. He loves all things sports! Our daughter, Sloan, recently turned 3 and loves everything that is pink, has rainbows or unicorns. Last but not least, our Cocker Spaniel named Watson. Our family will never turn down cards or board games, walks in the neighborhood and late night outings to Sonic.