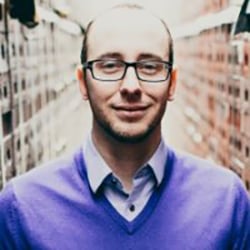 This week we're showcasing Sales Manager Ryan Cameron. Ryan has been working at Mortech for 11 years, and he and his wife Jennifer are currently celebrating the birth of their first child, a girl named Ava.
Favorite things to do on his days off: Hang with the family, grab a slice of Yia Yia's and catch a concert, and most sports.
Favorite place to travel: Summit County for a snowboarding trip or anywhere in the Caribbean.
Favorite time of the year: The fall. It has the best weather, the World Series, and college football.
Favorite thing about working at Mortech/Zillow: It is all about the Culture and the likeminded professionals.
Favorite feature of Marksman: Historical Pricing. There is no need to hop in the Delorean and hit 88 mph to review rates from the past. Our Historical Pricing feature allows secondary desk users to go back in time and do worst case pricing comparisons for change in circumstance scenarios.
Marksman Insider Tip: Marksman's RateTracker tool is widely and successfully used by LO's for borrowers but it can be even more successful if used to market to Realtors. You can create Realtors as a contact in Marksman and set the rate tracker threshold to 0 so rates and multiple programs can be delivered daily, weekly, or monthly.

To learn more about Marksman, you can click here.