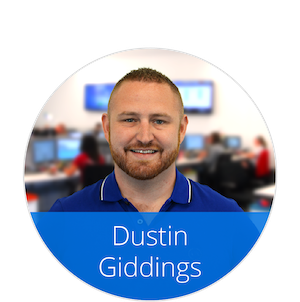 This week on Meet Mortech we want to introduce you all to one of our new Customer Success Managers, Dustin Giddings!
Favorite part of the job: The best part about working for Zillow is the culture and how they take care of their employees. Mortech is in the Midwest and has a lot of the Midwest values. My favorite part about the job is building the relationships with the customers we interact with on a daily basis.
Favorite things to do on his days off: My favorite thing to do is spending the day at our lake/cabin where the girls can swim all day long.
Favorite places to travel: Ireland
Interesting fact about you: I am an avid runner and have a goal to compete in an Iron Man.
Favorite time of the year: My favorite time of the year is fall. It's amazing weather for running and watching football.
Family life: I have 2 red headed daughters, Erin and Aoife. They are both dual citizens of USA and Ireland.