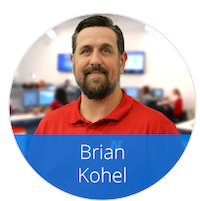 This week on Meet Mortech: Customer Success Managers we want you to meet, Brian Kohel! His role on the team is to help onboard and support Mortech clients to improve their daily operations within Marksman
Favorite part of the job: I really like hearing from clients how Mortech has helped them be more successful at their job and reach goals they have set for themselves and their companies.
Favorite things to do on his days off: I like hanging out with my kids and friends or doing anything involving music.
Favorite place to travel: Favorite place to travel is Seattle.
Advice for using our pricing engine: Utilize the RateTracker feature to keep your information in front of referral sources and prospects.
To learn more about Marksman, click here!
https://www.mortech.com/mortgage-pricing-engine