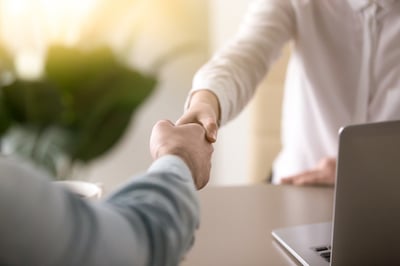 Are you looking to explore a new vertical to help challenge your current business strategy? By becoming a Marketplace Partner with Mortech you have the opportunity to integrate with our pricing engine as well as have access to our customer portfolio of the nation's most experienced online lenders. We can help you implement mortgage offers on your website and help grow your consumer audience in ways you didn't think were possible. The possibilities are endless on what you can accomplish by becoming a Marketplace Partner.
Connect with Lenders & Provide Accurate Rate Data
Connecting to lenders is one of the keys to providing your customers with daily mortgage rates that they are looking for. Without lenders you have no customers coming through your door, therefore no steady revenue. By becoming a Marketplace Partner you will have access to our 100 experienced online lenders! Your customers also will love all of the scalable solutions that are offered to them if you are integrated with us. Mortech is scaled to handle and respond to every customer request submitted and provide a response quickly for your customer to review.
API Integration
Lenders use our APIs to standardize and organize all of their mortgage leads that are coming from hundreds of lead sources before sending them back out to their CRM systems. As a Marketplace Partner the lenders will use your platforms to auto-quote and post rates to thousands of borrowers. You will have the capability to also help provide your consumers with information to help them understand the true costs associated with mortgage offers.
Implementation Flexibility
Have the freedom to create an experience that works best for you and your company. With our Marketplace integration you can monetize clicks/leads the way you see fit. This inexpensive API allows you to charge customers directly for the relevant service. There are multiple ways that you can present mortgage information to your customers; including rate tables, email campaigns, banner ads, review pages and more.
Lead Routing
Find ease by having one centralized source to send leads from. The time of connecting to each individual lender's CRM is a thing of the past and with the help of Mortech you can have quick, error free lead transmission of your customers leads.
Onboarding & Customer Support
We have an amazing team of on call staff that can help you build and grow your mortgage marketplace. The onboarding experience is designed specifically for you based on what you need to be most to be successful. We have experts in multiple areas to meet and exceed your needs:
API implementations
Mortgage programs and eligibility
Building and testing processes with our API
Becoming a Marketplace Partner with Mortech can be that next step that your business needs to push beyond the competition and excel in the new vertical of digital lending. By being able to proactively provide your customers with the best mortgage offer platform out there you can grow your business in an easy way. Contact our Marketplace team at 855-298-9327 to get started.