We are grateful to have been named one of HousingWire's 2020 TECH100™ top mortgage companies who are revolutionizing the mortgage lending process, announced last week by HousingWire.
This year HousingWire decided on their winning list of mortgage companies by focusing its attention on companies that are currently launching the digital mortgage space to the next level. The list includes companies that focus on every aspect of the mortgage process from servicing and secondary marketing to online rate quoting. The goal of creating an end-to-end digital mortgage experience is top of mind for all winning companies.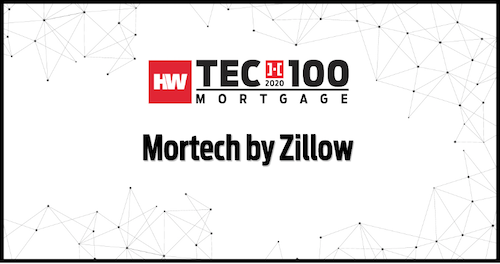 Mortech was recognized for a sixth time this year for being a pioneer in the digital mortgage era. We understand that many home buyers are going online for their financing needs and with our pricing engine, lenders have access to a centralized tool for online quoting to push rates to these home buyers. We work with more than 20 of the internet's top online marketplaces, including Zillow, Trulia, Bankrate, Lending Tree, Credit Karma and NerdWallet, and are excited to add even more to the list in 2020!
"Mortech is honored to be recognized on the HousingWire's 2020 TECH100™ list along with so many other innovative and successful companies", said Doug Foral, General Manager at Mortech. "It is our pleasure to serve our customers and the online marketplaces in our ecosystem. Our ability to support the massive demands of consumers through these portals is nothing short of amazing and I applaud our hard-working team on their pursuit of providing the highest quality service in the industry."
Throughout 2020 we are also looking to continue growing our predictive analytics platform, Mortech Protection. With this tool, lenders are able to leverage Zillow data to be informed earlier in the home selling process so they can target their outreach marketing to home buyers looking to finance their next home.
We pride ourselves in being built on innovation, transparency and the power of synergy with our partners and customers. To find out more about Mortech and how our products and services can help you grow your mortgage business, contact us now.