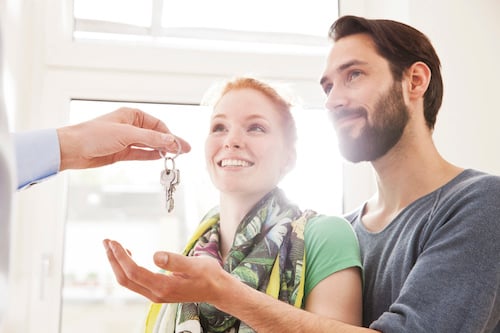 With 56% of buyers putting less than 20% down on their home mortgage, according to Zillow Group Consumer Housing Trends Report 2019, providing low down payment programs to borrowers who are shopping online can help you get ahead in 2020. We are excited to announce that we are now offering HomeReady Conforming 15- and 30-Year Fixed products for online quoting across our Marketplace partners.
What is a HomeReady mortgage?
A HomeReady mortgage is a first mortgage, purchase, or limited cash-out refinance transaction that is specifically designed for creditworthy, low-income borrowers who are looking to put down as little as 3% on their home mortgage. They can be used for both first-time home buyers and repeat borrowers. These products also allow for co-borrowers on the mortgage and contributions made from others living in the home. This is a great benefit for millennials who are looking to buy a home with friends or family members and do not have enough money to fund the loan themselves.
Key Features include:
Affordable, conventional financing with cancellable mortgage insurance
Up to 97% loan-to-value financing and flexible sources of funds
Innovative underwriting flexibilities that expand access to credit responsibly
HomeReady products do have requirements though, and are not open to just any homebuyer in need of a mortgage:
Their income must be less than or equal to the area median income
A minimum credit score of 620
Participation in homeownership education
How can it benefit your business?
Gain the business of home buyers looking to put a low-down payment on a home mortgage by offering these products to customers that you might not have been able to attract previously.
By offering these low-down payment products, you also can get that much needed leg up on your competitors. 84% of home buyers are using online resources to search for a home, according to Zillow Group Consumer Housing Trends Report 2019. Make sure that your company is available online to these home buyers looking to stay under the traditional 20% down payment amount by providing them with the relevant product offerings. This is an easy way to gain their business with no additional work on your end besides opening yourself up to joining the digital age of lending to millennials.
HomeReady product offerings gives you the confidence to lend to a variety of borrower types without worrying on losing money in the process. These products feature pricing that is better than or equal to standard loan pricing.
If you have any questions regarding these new Marketplace offerings or are looking for more information on HomeReady products please contact us at support@mortech-inc.com.