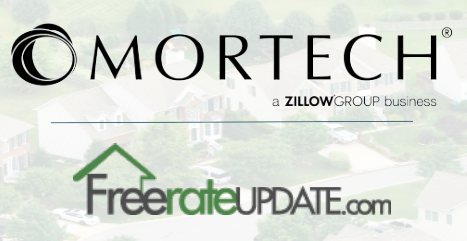 We are excited to announce that Mortech is now integrated with FreeRateUpdate.com, a mortgage rate marketplace that showcases available mortgage offers from industry leading lenders in your preferred location. With this new integration, the two solutions are looking to simplify the digital mortgage experience not only for lenders, but homebuyers too.
FreeRateUpdate.com is looking to save borrowers time during the stressful mortgage process by providing them with an easy to use platform where they can compare rates among lenders based off their specific scenario. Whether it be looking for refinance options or for financing a new home purchase, FreeRateUpdate.com wants to help consumers connect with a qualified lender without the need to input personal information including; credit score or SSN, before getting started. FreeRateUpdate.com partners with hundreds of qualified lenders to give mortgage rate shoppers one convenient place to get multiple rate quotes. It makes rate comparison shopping easy! For additional information on FreeRateUpdate.com you can give their team a call at 888-99-LEADS or email them at sales@freerateupdate.com.
For-purchase mortgage applications still remain 15% higher than last year as we enter into July 2020, which shows that people are still buying and selling homes despite COVID-19. With home shoppers looking to stay safe indoors, most are going online for the resources to complete the process. By utilizing Mortech's Ratecloud system, our mutual lenders can now push their live mortgage offers out to digital purchase borrowers who are utilizing FreeRateUpdate.com's platform.
This new integration with FreeRateUpdate.com is going to play a huge role in our goal of simplifying the digital mortgage process for homebuyers, as well as make it easier for our lenders to grow their business' by providing offers out to additional markets. For more information on how you can leverage this integration in your current business flow please contact our Partner Relationship Manager, Mike Russell, at mikeru@zillowgroup.com, or reach out to your Customer Success Manager.