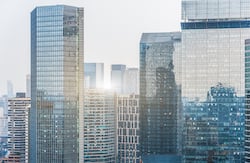 The signing of the Blue Water Navy Vietnam Veterans Act of 2019 brings changes to VA home loans for the year 2020. The bill extends disability benefits to a larger number of veterans who served in the Vietnam War and were potentially exposed to disease linked chemicals. The Veteran's Administration will be looking at claims from previously denied veterans as well as new claims that are submitted. Budget estimates for the expanded disability coverages could be as high as $5.5 billion. To account for the budget increase the VA is implementing changes on home loans for veterans.
Funding for this bill will come from two changes being made to VA home loans. The first of these changes is a temporary increase to the VA funding fee table. Veterans will pay a higher funding fee effective for VA loans closed on or after January 1, 2020, and before January 1, 2022. The fee change is being issued for all veteran types, removing the variance in funding fee for Reserves/National Guard and Regular Military. Along with this fee change, the VA is also adding a new funding fee exemption. Active duty members of the Armed Forces who have received a Purple Heart Award will now be considered funding fee exempt.
Additional funding will come from the removal of the Freddie Mac conforming loan limit for veterans with full entitlement. Purchase, construction, and cash-out refinance loans will now be eligible for the maximum guaranty, regardless of the Freddie Mac conforming loan limit. For loans above $144,000 the maximum VA guaranty will be 25% of the loan amount. Please refer to VA Circular 26-19-23 for full details of the changes and entitlement calculation examples.
Be on the lookout for further communications as it pertains to Mortech and Marksman specific changes.