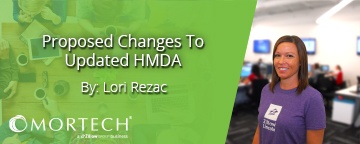 The Consumer Financial Protection Bureau (CFPB) has released proposed changes to the updated Home Mortgage Disclosure Act (HMDA) rule. The rule requires lenders to report on data from mortgage applications received, or loans originated or purchased. The rule was updated in 2015 to improve the quality of the data reported, with the effective date for the changes January 2018. The proposal provides much needed clarification, technical changes, as well as minor changes to the rule.
Changes include clarifying some key terms, such as "temporary financing" and "automated underwriting system." The proposal also establishes transition rules for loans purchased by financial institutions, according to the release by the CFPB. Finally, the new geocoding tool that will be provided by the CFPB is mentioned in the proposal, facilitating census tract reporting.
The proposed amendments are currently available on the CFPB website. Stakeholders and others from the public will have 30 days from publication in the Federal Register to comment on the proposed changes.