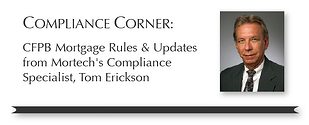 There have been some rumblings about a HARP 3.0 (Home Affordable Refinance Program) that could be launched sometime this year, with the hopes of broadening the field of those eligible to receive the loan. Under the current HARP program, the following requirements must be met to take advantage of its benefits:

Must have less than 20% equity in the property

Must have paid the loan on time for the last 6 months

Must have originated loan prior to June 1, 2009

Must be owned/backed by either Fannie Mae or Freddie Mac
The current major benefits for the program's consumers are:
All LTV requirements are waived

All proof of income requirements are waived

No minimum credit scores are required

All proof of asset verifications are waived
The big difference between the current program and the proposed HARP 3.0 is that the loans do not have to be backed by Fannie Mae or Freddie Mac, which could make all the Alt-A, subprime, and jumbo loans (non-conforming loans) eligible for the same benefits.
FHFA (Federal Housing Finance Agency), who acts as conservator for Fannie and Freddie, has recently changed directors, with the hope being that Mel Watt, who replaced Ed DeMarco, would be able to push the president's HARP 3.0 plan into law. But to the dismay of those in favor of the new program, he recently stated at a conference with the Brookings Institute that he sees no foreseeable changes in the current HARP program. Two changes in the housing and mortgage markets that have been major factors to this are:
Home prices increased in 2013. This has helped many borrowers climb out of their negative equity hole, making it possible for them to refinance under a normal mortgage program.

Mortgage rates increased in 2013. As mortgage rates increase, you save less money by refinancing.