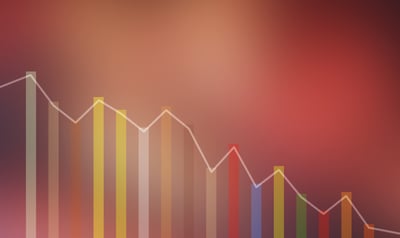 Lower mortgage rates are proving to be helpful in kickstarting the spring home-buying season, in addition to their expected positive impact on refinance mortgages. This is a much-needed boost after a rough couple of years for mortgage lenders, who have experienced severely low housing inventory, rising mortgage rates, and tightened lending standards. All of which driving some lenders to rethink whether the mortgage business is good for their bottom line.
Mortgage rates have been steadily decreasing since the beginning of 2019. Freddie Mac's Primary Mortgage Market Survey® placed the 30-year fixed mortgage rate at 4.51 percent at the beginning of the year, but this last week reported it at 4.08 percent. Although this is up 2 basis points from the previous week, it is down significantly from one-year ago.
Mortgage rates have contributed to an increase in mortgage demand. According to the Mortgage Bankers Association's Weekly Mortgage Applications Survey for the week ending March 29, 2019, mortgage applications experienced an overall 18.6 percent week-over-week increase. In addition, refinance activity is up 7 percent week-over-week, driving overall mortgage demand to its highest level since the fall of 2016.
What can we expect for the rest of 2019?
The federal reserve just announced at the end of March they are taking a pause on federal funds rate hikes for now, with no increases expected for the remainder of 2019. The ripple effect of which often impacting mortgage rates. Moreover, housing inventory is finally on the rise. Although still short of a full recovery, we do expect this to continue inching in the right direction.
This sets the stage for a relatively healthy year for the mortgage industry, or at least one that is expected to be slightly less stressful than in the past.