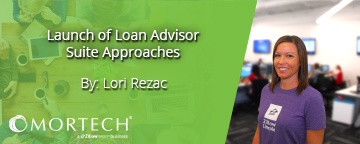 As the launch date of Freddie Mac's Loan Advisor Suitesm approaches, lenders should familiarize themselves with the new functionality so they can fully utilize the benefits of this new technology. They have designed their new tool with lenders in mind. The end-to-end technology solution provides lenders with greater certainty and efficiency.
The cornerstone of the suite is Loan Product Advisor, which is the next generation of Loan Prospector. The updated feedback certificate will be cleaner and easier to understand with findings that are actionable and loan specific, according to SVP and Head of Single-Family Sales and Relationship Management, Christina Boyle. This provides transparency to the lender, reducing the risk of repurchase.
Other tools offered through the suite include Loan Quality Advisor, Loan Collateral Advisor, Loan Closing Advisor, and Loan Coverage Advisor. Each tool provides a certainty of loan quality at different points in the mortgage loan process. Finally, a summary of all the data will be available through Business Intelligence. According to Boyle, this tool allows the lender to see a snapshot of all transaction data, designed for pipeline reporting, peer comparisons, and trend analysis.
The suite of products are all available through a single sign-on portal and/or through the lender's loan origination system. A phased rollout of these new tools is expected this summer.