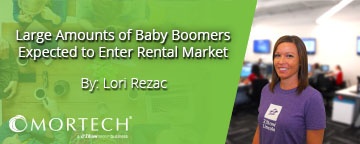 A survey of those aged 55 or older, conducted by GfK on behalf of Freddie Mac, shows many would prefer to move again and rent at some point. Most indicated they would like to rent by 2020. The majority of these respondents predict the cost would be equal or less than their current living situation.
These results show that additional pressure may be put on the already tight rental inventory, which may in turn make renting less affordable as demand drives prices up. Most respondents say their reason for wanting to rent if affordability so if prices continue to increase for rental housing this sentiment may change.
Tools such as Zillow's Rent vs. Buy Calculator can help to determine if buying or renting would make the most sense. With many planning on making their next home their final home, buying may be a better option. The survey shows that even though the economy has been recovering, many still feel unsure about their financial future. Only one in ten feel they will be financially comfortable during retirement. A natural response to this is to decrease their largest expense; housing.
Nearly half of renters 55 or older report living paycheck to paycheck which may be a strong factor in deciding to continue renting. They may be unable to save up for a down payment or qualify under the debt-to-income requirements.
The survey was conducted from February 10-23, 2016, with 5,914 interviews completed online with a random sample of the U.S. population. The full report is available here.