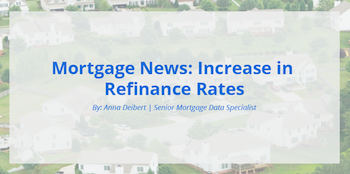 Why are Fannie Mae and Freddie Mac looking to increase refinance rates by 0.5% when refinance loans have been surging for mortgage companies? Interest rates have been at record lows, and lenders have applied stricter qualifying requirements to lower risks due to the uncertainty of the market, yet the agencies are looking to increase the price of Limited cash-out refinance and Cash-out refinance loans up 50 basis points starting December 1.
Letters were distributed to lenders from Fannie Mae and Freddie Mac on August 12 stating the increase was due to the uncertainty of the market and economic risk due to COVID-19.
What does this mean for borrowers? Beginning December 1, refinanced mortgages will cost the consumer an average of $1,250 for a loan size around $250,000. Until December 1 approaches, refinanced loans currently in process and are locked in at an interest rate will not have the increased fee. Lenders will have to absorb the 0.5% fee and will not be able to pass it on to the consumer. If the loan is not locked in, it will be up to the bank if that fee is passed on to the consumer or absorbed by the lender.
Bob Broeksmit, CEO of Mortgage Bankers Association, questions the necessity of the fee in a recent interview stating, "The implementation timeline is intentionally punitive and absurd." Securities sold by FNMA and FHLMC are being purchased by the Federal Reserve (about $40 billion MBS per month) to reduce financing costs for consumers and to keep money in the consumers pocket, in hopes of helping the economy. There is speculation that this increase will raise more costs, and Broeksmit adds that this action "undermines the Federal Reserve's policy."
"The irony is striking – the Federal Reserve is effectively printing money to buy government-guaranteed, mortgage-backed securities in order to keep markets functioning, drive down mortgage rates, facilitate refinancing and put monthly savings into consumers' pockets. And now, the Federal Housing Finance Authority wants to grab that savings from the consumer and put it into Fannie and Freddie's pockets," says Greg McBride, CFA at Bankrate.com in a USA Today article.
Numerous articles expressed opinions of criticism for this rate increase, stating that this policy is bad for the economy while it is trying to recover from this pandemic crisis. Many bank leaders feel the increase may discourage homeowners from applying for a refinanced loan. Public interest groups and many trade organizations have reached out to FHFA urging them to reverse this directive.
Sources:
https://www.marketwatch.com/story/refinancing-your-mortgage-will-cost-more-thanks-to-a-new-fee-from-fannie-mae-and-freddie-mac-2020-08-13