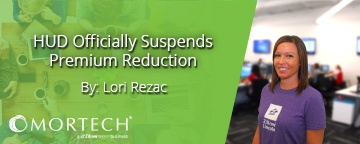 Hours after Donald Trump was sworn in as the 45th President of the United States, HUD released Mortgagee Letter 2017-07 suspending the FHA annual premium reduction indefinitely. All changes have been halted until it can be determined if the premium reduction is warranted. An additional mortgagee letter will be issued if this policy will move forward.
The premium cut would have offered savings of approximately $500 a year for the average borrower. This would have impacted their monthly payment by roughly $42, which could mean the difference between affordable and just out of reach. Additionally, with an increase in mortgage rates expected for 2017, this could have softened the financial blow for low to moderate-income borrowers.
With the current health of the Mutual Mortgage Insurance (MMI) fund, the premium cut may still be on the table. The U.S. Department of Housing and Urban Development released their annual report in November showing the fund over its benchmark 2 percent for the second year in a row. This is the fourth consecutive year of growth for the MMI fund, according to the Press Release by HUD.
The recent announcement comes on the heels of rampant speculation that the premium was going to be delayed, or reversed. Many argued for both sides but the new HUD Secretary, Ben Carson, stated this policy would be examined thoroughly. In statement at his confirmation hearing, Carson told the committee members "I was surprised to see something like this done on the way out." No indication has been made whether or not the premium will be decreased at a later time.