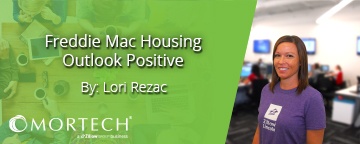 Housing in the first quarter of 2017 was much better than expected, considering the tepid economic growth we experienced. This is partly due to the surprisingly low interest rates that have been around 4% for the 30-year fixed. Rates are expected to rise later this year but continue to hold steady. Economic growth is expected to pick back up this year, with an expected average of 2.3 percent.

Construction is looking good so far, with housing starts the highest since 2007. But the low inventory continues to be a concern for home buyers, pushing demand (and prices) up.

Mortgage originations beat expectations, likely due to the low rates keeping refinances relevant. The additional decreases we've seen in rates should help spur more refinances. With these refinances, many were cashing out their home equity. The first quarter saw 49 percent of refinance borrowers taking cash out, up from 44 percent the previous quarter. This remains down from the peak of 89 percent in Q3 of 2006.