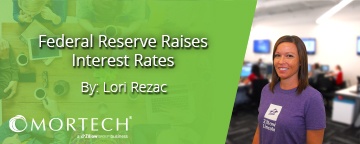 The Federal Reserve has once again raised short-term interest rates another quarter of a percentage point, the fourth increase in a series that began in December 2015. One more increase is expected this year, with three additional increases expected in 2018. We are still well below the 2007 rate of 5.25 percent as we are now in the 1.0-to-1.25 percent range.
In addition to the increase, a plan to decrease bond holdings was outlined. Bond holdings were increased substantially after the financial crisis to strengthen the economy. Both treasuries and mortgage-backed securities were bought up by the Fed in an effort to keep long-term rates down and the economy growing. The balance sheet was expanded from $900 billion to $4.5 trillion. The plan going forward is to gradually decrease the Fed bond holdings $50 billion per month, helping long-term bond yields to increase.
The Fed continues to move slowly with any changes, assessing the response prior to making further moves towards stabilization. When word first spread in 2013 of the Fed planning to wind down its bond purchasing, stocks began to sink. Now, investors are used to the notion of increasing rates.