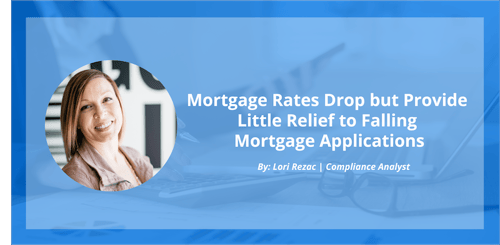 The direction of mortgage rates in 2019 seems to be stumping economists. Predictions from MBA, Fannie Mae, Freddie Mac and NAR all had mortgage rates either remaining flat or moving higher in 2019. Up until this last week, economists were right. Now rates are on the downswing and economists are looking to possibly adjust their forecasts.
The Primary Mortgage Market Survey® released by Freddie Mac's Economic and Housing Research group, places the average 30-year fixed rate mortgage at 4.14 percent for the week of May 2, 2019, down 0.06 percent from one week earlier. The 15-year fixed rate mortgage and the 5-year adjustable rate mortgage is at 3.6 percent and 3.68 percent, respectively. The drops are being attributed to slightly weaker inflation and labor economic data.
One would think these lower mortgage rates would attract more to the market but that doesn't appear to be the case. The Mortgage Bankers Association has reported mortgage applications continue to drop.Their measure of total application volume, the market composite index, released May 1 decreased 4.3 percent from the previous week. The measure we most expect to be impacted by lower rates, the refinance index, was down 5 percent from the previous week. The drop has been blamed on fewer FHA and VA loan applications.
This points to possible affordability and supply issues. The inventory of lower-priced homes continues to fall short of the demand in that category. Heavy competition on these lower-end homes are driving prices up, making them less affordable for most borrowers. Most supply is focused on the higher end of the market, where fewer borrowers are looking.
Mortgage rates are expected to remain below 2018 numbers, which should help to prop-up the remainder of the spring and summer home buying seasons. The mixed signals being given off by economic reports may continue to make it difficult to predict exactly where mortgage rates will land.