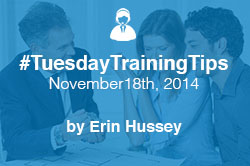 Want to include a specific rebate amount in your pricing for a loan scenario? You can enter a rebate as either a dollar amount or a percentage and Marksman will calculate that amount into your rate and price. The rebate field is located in the bottom left side of the loan criteria tab on the rates page.
----------

Use our import/export tools to transfer borrower files between systems in a FNMA 3.2 file format. If you create a lead in another system and want to get pricing from Marksman, you can use our import button to do so, which is available in the list of tools under the Prospects button in the toolbar. If you begin your lead in Marksman, and need to transfer the borrower information and pricing to your LOS or other system, you can export that file easily. When you are in the borrower file in Marksman, click on the Tools tab and choose "export."
----------

Ensure your contact information is always current in Marksman – especially your email address and phone number. This will guarantee that if you submit a problem ticket, we are able to contact you with a resolution as quickly as possible. Also, if you are sending out emails from Marksman, your contact information will be used so it is vital that your information is up to date.