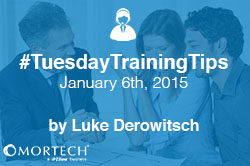 Who is a prospect? Simple answer: anyone and everyone! Did you know that any and all prospects can be added to your Marksman account? You can't stay in contact and showcase your company information if you don't start with the customer. Marksman only requires three simple pieces of info to start the prospect – sounds simple, right?
----------
From the prospect landing page within Marksman, you can easily email the quoted rates or current rates (today's rates) from the "Rates Quoted" section. This is an easy-to-use function that allows the borrower to receive the most updated information. You can add a personalized note or even CC their realtor. Now that's great service.
You can find more information on Marksman, as well as the different tools it can provide you, here.