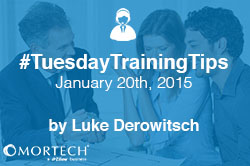 Seems like everyone is talking compliance these days. Did you know you can adhere to your company's password policy in Marksman? That's right – with our security settings companies can easily require users to change their passwords in intervals that the company already has in place. Do you comply?
If you want more information on compliance options that Mortech can provide for you, check this out.
----------
Offer a "No Closing Cost" option? Then let Marksman do the work for you! With your closing fees built in, users can select a "No Closing Cost" setting and Marksman will find the best rate and price available.
Find out more
about how you can start using this option, as well as other
helpful tools
today.