A lot of mortgage professionals will be quick to sing the praises of online rate quoting. Whether by talking about increased business or higher exposure to borrowers, the list of reasons to get your business and rates into the online space is a long and important one. Many, though, won't be so quick to give you numbers that support this idea, and while the idea of online lending sounds nice, it's understandable to want to gain insight into the audience you'll have, and the power of the system you'll be using.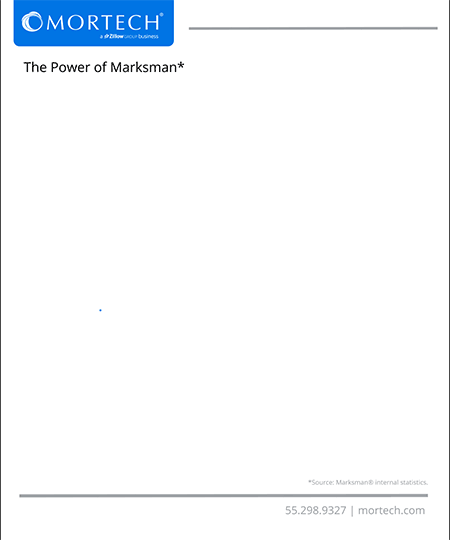 Marksman has over 1,600 unique investor files within its system. What's more, we're constantly running and updating rates in real-time; Marksman gets over 4,000 rate updates each day, making sure that what your customers are seeing online is the most up-to-date and accurate rate. All of this culminates into our system processing over 30 million rate quotes per day, which clocks out to over one billion quotes in a month.
What does this all mean for you? Faster, more accurate online quotes that are updated whenever you need them to be, reaching thousands of online borrowers everyday. Mortech and Marksman give you the ability expand your business online, bring in more leads, and close more loans.
To find out how you can begin quoting online with Marksman, schedule a free demo today.