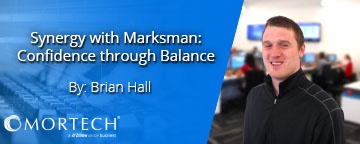 From a synergistic standpoint, it's easy to focus solely on you and your company's ability to synergize and work with others to better serve your borrowers. However, what many can often overlook or minimalize the importance of is synergy between your different personnel and system functions. For example, while loan pricing and secondary desk actions might not be the same, having synergy between the two allows for smoother business processes, happier borrowers, and ultimately, better business for you.
This doesn't mean you can't enhance each process individually, though. Mortech provides secondary desk and marketing tools that don't explicitly deal with pricing, but by making processes easier, it allows for your secondary desk to be more streamlined, which makes locking loans easier. This process takes the pressure off of your LOs, who can be confident moving forward that their secondary desk is well-equipped to process loan locks moving forward.
Equally as important is your ability to have pricing run every day, throughout the day. With Investors like Fannie Mae running continual updated pricing pulled through your Whole Loan account, being able to consistently run and update pricing to be its most accurate is vital, not just from a pricing standpoint, but for your secondary desk as well. Fortunately, Mortech updates pricing as it changes every day, and has been for several years, so you never have to worry about getting rates online quickly and accurately.
All of this culminates into synergy across different departments, creating smoother, more streamlined business processes that ultimately lead to better borrower experience, and increased lead exposure online. This keeps the leads coming in and your borrowers happy, all which keeps your business growing. Still don't believe me? Find out for yourself, by signing up for a demo with us today.