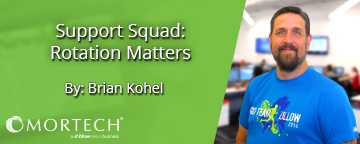 This Major League Baseball postseason, the Kansas City Royals were so fun to watch. Every single game you just had a feeling they were never completely out of it, and they always seemed to be prepared for anything. Part of this was because everyone on the team was on the same page and knew every little thing added up to something big. Depending on the opponent's pitcher they were facing, the lineup would change to give them the highest probability of success. This is something every team should strive for; including your lending team!
With multiple lead sources available, along with areas and different scenarios, you'll want to make sure your lineup is best suited for every situation. Marksman can help you achieve that utilizing assignment rules. When a lead is sent to your company, you are able to distribute them based on what works best for your team. This can be determined on an individual level as well as a round robin through selected members of your team.
Just like the managers of the baseball teams, mid-game adjustments need to be made. Marksman has you covered in that aspect as well, with re-assignment rules. We understand you are spending good money on these leads and if a lead sits idle for too long, it can be bumped to the next loan officer in line. This will keep your leads fresh and not allow any to slip through the cracks. Once again, we want your staff to be as efficient as possible and maximizing the leads you bring into your company.
So if it's lead sources, certain states, or even loan amounts, you can determine the approach based on the talent in your offices. We know you have a great lineup, now finding the best rotation is that much easier using Marksman's assignment rules. Let us know if you have some awesome Royal-like rallies and wins utilizing these tools, we'd love to hear about them. Make sure to check out previous Support Squad blogs to maximize your Marksman experience, or if you're not currently a Marksman user, click the button below to find out how you can become one today.