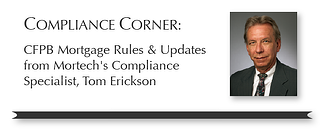 On May 9th, 2014 the Veteran's Administration (VA) rolled out their definition of a "Qualified Mortgage".
The CFPB, which was mandated under the Dodd-Frank act, put out their final definition for qualified mortgages that became effective January 10, 2014. As part of the law, four Federal agencies including the Department of Housing and Urban Development (HUD), Rural Housing Service (RHS), Department of Agriculture (USDA), and the VA will also need to define qualified mortgages for their own respective agencies. HUD was the first to define their unique definition of a qualified mortgage, which also became effective January 10, 2014.
The Veteran's Administration has issued an interim final rule defining qualified mortgages for VA guaranteed and insured loans. Under this definition, all VA-approved purchase and refinance loans, except for certain IRRRLs (also known as streamlined refinance loans) are considered to be "Safe Harbor" qualified mortgages, making them exempt from the General QM rules that have a strict 43% DTI ratio and also from the normal high cost mortgage requirement.
All VA IRRRLs are considered QM loans, not all such IRRRLs are safe harbor QM loans. However, the VA IRRRLs that are not classified as safe harbor QM loans are still entitled to a rebuttable presumption that they meet the ability-to-repay requirements. In order for a VA IRRRL to be considered a safe harbor QM, the loan must meet the following conditions:
The loan being refinanced was originated at least six months before the new loan's closing date
The veteran has not been more than 30 days past due during the six months preceding the new loan's closing date
The recoupment period for all allowable fees and charges financed as part of the loan or paid at closing does not exceed 36 months
All other VA requirements for guaranteeing an IRRRL are met.
It's important to note that all VA loans are not affected by the CFPB's strict DTI ratio and high cost mortgage rules (APR doesn't matter). There is a 30-day public comment period ending June 9, 2014 before the final rule.