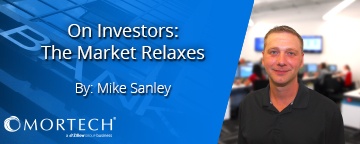 The market turmoil takes a slight break.
For the first time in 2016 the Dow ended the week on the positive side. Oil and stocks have been pretty much in lock step with each other. As oil dips the Dow plunges, and as oil climbs the market rebounds. We are starting to see how big of a driving force that the oil industry is in the basic economic fabric.
After a disappointing November with an 11% decline, existing home sales came back in December with a 15% increase. Overall 2015 saw the highest level of existing home sales since 2006 with an annual rate of 5.46M and 8% higher than a year ago. Next week we do have another Fed meeting, and while nobody is expecting any rate increase at this time, investors will be watching for indications from the Fed on future changes with the struggling stock markets and plunging oil prices. Wednesday we will see New Home Sales, Durable Orders and Pending Home Sales on Thursday, and one of the largest reports, Fourth quarter GDP (which is widely known as the broadest measure of economic growth) will be released on Friday.