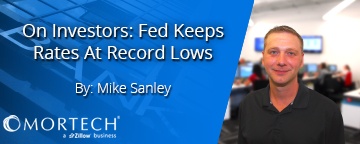 Oh no, we won't go…higher.
The Federal Reserve voted today 9-1 to keep interest rates at record lows and delay any increase until what may be 2016. This was the single biggest threat in years to what has been a record low interest rate environment. Stocks have reacted like one of those new, death-defying roller coasters with violent up and down swings after being steady most of the session before the announcement. Investors are repricing as fast as their fingers allow them with improved pricing, so for those of you that have been keeping your fingers crossed with some floats probably came through with a smile and some extra funds.
We will have to see how markets take the news over the next week, once they have time to truly digest what this means. There have been some rumors of a huge correction to the markets if the Fed did not raise rates today, but I would have to think those fears are not warranted until we see how the labor market continues to perform along with wage growth. Happy locking for all you floaters out there!