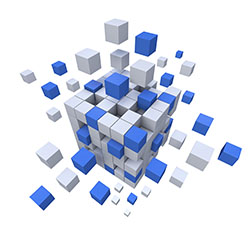 Discontinued Products
As the mortgage crisis nears its end, Fannie Mae has announced the HomePath Mortgage and the HomePath Renovation Mortgage products will be retired on October 7, 2014. These products were designed to help Fannie Mae reduce their foreclosure inventory that had greatly accelerated during the crisis, by offering favorable terms to all potential buyers. Obviously in Fannie Mae's estimation, the crisis has subsided sufficiently enough to discontinue these programs.
Representative Credit Score Refresher
The representative credit score for the mortgage loan is determined based on the credit scores of each borrower and is used to determine loan eligibility and for pricing purposes (i.e., assessing LLPAs). The typical credit scores are derived from the classic FICO (Fair Isaac Corporation) scoring system that has been adopted by the Lending Industry (FNMA, FHLMC, FHA, VA, USDA).
The following method to determine the representative credit score is as follows:
Fannie Mae recommends obtaining at least two credit scores for each borrower. Select a single applicable score for underwriting each borrower.
• When two credit scores are obtained, choose the lower score.
• When three credit scores are obtained, choose the middle score. (If two of the three scores are the same, choose the middle of the three scores. For example: 700, 680, 680 = 680; 700, 700, 680 = 700)
If there is only one borrower, the single applicable score used to underwrite that borrower is the representative credit score for the mortgage. If there are multiple borrowers, determine the applicable credit score for each individual borrower and select the lowest applicable score from the group as the representative credit score for the mortgage.