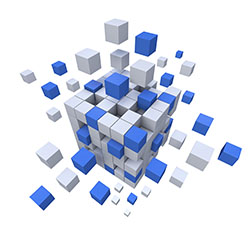 Fed Minutes
The Federal Open Market Committee (FOMC) released the minutes of their September meeting on October 8th. As expected, they announced to end their market-friendly bond-buying program known as "quantitative" easing at the end of this month. The Fed had been purchasing Treasuries and mortgage-backed securities to keep long term interest rates low. And the Fed showed no inclination to raise the key Federal Funds Rate, currently near 0---the Fed stated that it plans to keep this rate at its current level for a "considerable amount of time" after ending quantitative easing. Janet Yellen, the Fed Chairman, stated a considerable amount of time could mean 6 months.
LO Comp Clarification
Can a Mortgage Loan Officer receive a different rate of compensation if the loan comes from a company referral source?
Regulation Z was enhanced through the Dodd-frank Act to restrict LO compensation based on transaction terms, such as interest rate, or a proxy for transaction terms. A transaction term is any right or obligation of the parties to a credit transaction, except for the amount of the credit extended. Therefore a referral source is not a term of the transaction.
A factor is a proxy for a transaction term if it meets the following 2 criteria:
The factor consistently varies with transaction terms over a significant number of transactions, and
The Loan Officer has the ability, directly or indirectly, to add, drop, or change the factor when originating the transaction.
Since a Loan Officer does not have the ability to influence the referral source---#2 of the proxy definition has not been met, therefore referral sources are not a term, nor a proxy for a term of the transaction and would be able to receive a different compensation structure.