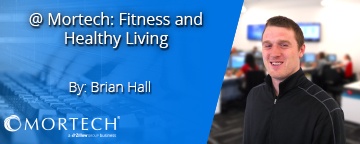 One thing I've realized as I've gotten older is that it can be incredibly difficult to maintain a healthy lifestyle. Trying to consistently eat healthy food, work out on a regular basis, and lead a healthy lifestyle as a whole can be exhausting with a full-time work schedule. However, one of the best parts about being a part of the Zillow Group family is that we work for a company that wants to take care of us, and wants us to take care of ourselves.
Each Zillow office is outfitted with standing and treadmill desks, so that if you want to stand and/or walk while you work and keep your body a bit more active, you can. Zillow also provides dozens of healthy snack food options, as well as weekly catered meals that provide employees with healthy alternatives to munching on junk food while at work. All of these things come together to help promote healthy living in the workplace, and keeps employees happy, upbeat, and healthy.
Zillow also provides several opportunities for healthy living outside of the office as well. Different recreational sports teams are formed for a multitude of different sports, made up of people from within the different offices. This not only gives everyone a healthy activity to do in their spare time, but also allows them all to spend time with coworkers outside of work as well, which in turn helps build better working relationships between coworkers. Zillow also supplies every employee with a gym membership, allowing them to maintain a healthy lifestyle without having to worry about things like gym costs.
All of these things foster an environment of healthy living and comradery between coworkers, and leaves everyone feeling healthier, better, and more refreshed. To find out how you can become a part of the Mortech and Zillow Group team, check out a list of open jobs today.