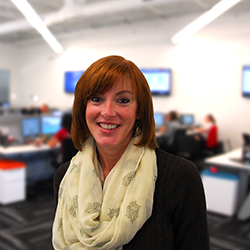 This week we're showcasing new Account Manager, Rebecca Zoz. Rebecca lives in Lincoln with her three kids: Mackenzie, Logan, and Andrew.
Favorite things to do on her days off: Anything with my kids! When they are not with me, I enjoy reading, swimming, walking my dogs and catching up with friends.
Favorite place to travel: I would have to say Lake Okoboji. It's been a tradition in my family for over 60 years. We go every summer and occasionally jet up for a long weekend. Everything is better at the lake!
Favorite time of the year: Summer. The older I get, the less I like winter. I am not bothered by hot, humid weather, in fact the hotter the better. Most weekends my kids and I can be found in our above ground pool.
What made her want to work at Mortech: The low employee turnover combined with cutting edge technology and superior customer service.
One interesting fact about her: I am Irish
Last time we showcased General Manager Doug Foral, which you can read here. Or to learn more about Marksman, you can click here.