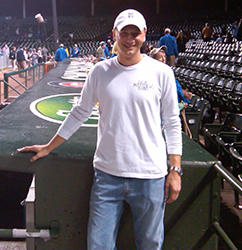 This week we're focusing on Mortgage Investor Relationship Manager Mike Sanley, who's been with Mortech for three years.
Favorite thing to do on your days off: Concerts, Hockey and Golf…probably in that order.
Favorite place to travel: Chicago, it's my home away from home.
Favorite time of the year: Spring.
Favorite thing about working at Mortech: We work hard and play hard.
Favorite thing about Marksman: Speed and ease of use compared to other product and pricing engines.
My Marksman insider tip: Hey…we have LPMI, use it!


To learn more about Marksman, you can click here.