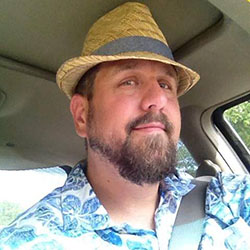 This week, we're showcasing Associate Account Manager Brian Kohel. Brian has been working here at Mortech for 4 years in March. He has three amazing kids, one in high school, the next in middle school, and the youngest is in the last year of elementary school. All are very different in their interests, but variety is the spice of life!
Favorite things to do on his days off: On a day off you will most likely find me making music of some sort with a guitar, piano, tuba, or even acapella. I'm also an amazing chauffeur to my three kiddos with their crazy busy schedules. I love to volunteer coaching football, directing a ranch camp, as well as hanging out with friends.
Favorite place to travel: New Places, learning about other parts of the country/world.
Favorite time of the year: Autumn.
Favorite thing about working at Mortech/Zillow: My favorite thing about working at Zillow is the constant drive to be better, and give the best user experience in the industry.
Favorite feature of Marksman: Having a banking background and working with loan officers across the country, the prospecting functionality is a great way to improve daily efficiency and allows you to work with more prospects in a day. It takes less than 30 seconds to enter a prospect into Marksman, as opposed to writing info down on a sticky note only to misplace later.
Marksman Insider Tip: Learn and utilize the RateTracker feature. Let the system watch the market and notify you and your prospects of market changes pertaining to their individual scenario.
To learn more about Marksman, you can click here.