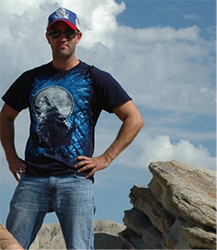 This week we're showcasing Data Integrity Specialist, Brandon Earnest. Brandon is entering his fourth month here at Mortech, and happens to be from Lincoln as well.
Favorite things to do on his days off: I enjoy weightlifting, painting, cycling, travelling, and hanging out with friends and family.
Favorite place to travel: I love the outdoors! One of my favorite locations to visit is Toadstool National Park in northwest Nebraska.

Favorite time of the year: Autumn.
Favorite thing about working at Mortech/Zillow: I like being able to work with the various departments to grow the reach of the company, and have the opportunity to ensure accuracy of data for our diverse investor base.

Favorite feature of Marksman: I love the ease of navigation.

To learn more about Marksman, you can click here.