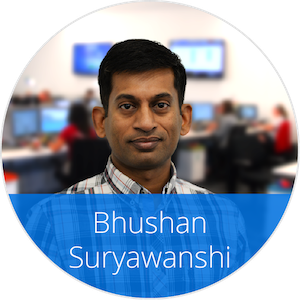 This week on Meet Mortech we want to introduce you all to our newest Data Engineer, Bhushan!
Favorite part of the job: Getting to know how mortgage pricing works is really interesting to me. I really like the work culture at Mortech (Zillow Group). When I joined Mortech it really helped me to #DoTheRightThing, #TurnOnTheLights and #IncludeAndEmpower.
Favorite things to do on his days off: Having home cooked food and play with kids.
Favorite places to travel: Hawaii
Interesting fact about you: I love to hike and play volleyball.
Favorite time of the year: I like all the seasons, up until it freezes!
Family life: I am married and have two kids; Arushi is 5 years old and Vanish is 7 years old.