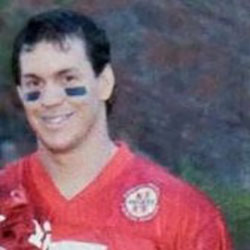 This week, we're showcasing Associate Account Manager Antonio Diaz. Antonio has been working here at Mortech for 2 years. He has two children with his wife Desiree, who also works here at Mortech: 3 year-old daughter Kaia, 2 year-old son Zane, and they're also expecting another boy this March.
Favorite things to do on his days off: I am a competitive natural bodybuilder so I spend a lot of my time in the gym. When at home I like to hang out with my kids and play, watch movies with them and have my daughter help design/organize our new house. Desiree and I enjoy comic books and The Walking Dead. We go to several movie/comic events annually.
Favorite place to travel: California.
Favorite time of the year: Summer.
Favorite thing about working at Mortech/Zillow: My favorite water to swim in is our Zillow Mortgage water, and I enjoy working with all of our Zillow customers. I like the challenge of ensuring all of their online quoting is accurate and helping them look at ways to create a better strategy (fees, rebates, Marksman tools, etc). I enjoy working with our Account Executive counterparts in Seattle and helping to enhance the synergy between offices to ensure that we keep onward to the long-term goal of Zillow Mortgage growth and retention.
Favorite feature of Marksman: My favorite feature is our Drip Marketing. As technology is pushed more and more into the forefront, this is an excellent tool to keep in contact with prospects, and this is very beneficial to prospects that are still 60 - 90 days our from a purchase commitment.
Marksman Insider Tip: Study all of the options in Marksman so that you always have knowledge to share with any customer. Study and find each unique item that may benefit your customers.
To learn more about Marksman, you can click here.