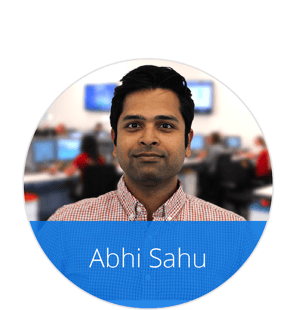 This week on Meet Mortech we want to introduce you all to our new Product Manager, Abhi Sahu!
Favorite part of the job: My favorite part of the job is being able to play multiple hats at Mortech such as shipping the best products, having empathy for the customers, and constantly finding new ways to innovate. I joined Mortech as it is one of the most innovative companies under Zillow Group. I get a lot of leadership and ownership opportunities. The culture here is also amazing!
Favorite things to do on his days off: I love photography, working out, watching sports and planning spontaneous trips.
Favorite places to travel: Scotland Highlands and Seattle
Interesting fact about you: I have lived and worked in more than 3 continents.
Favorite time of the year: Summer because that's when most of the outdoor activities happens!
Family life: My parents are in India and my sister lives in California. Though I am currently living in Lincoln alone, I have a girlfriend who still lives in St. Louis - we still get to travel a lot together.
Want to join Abhi at Mortech, click here for our current job openings.