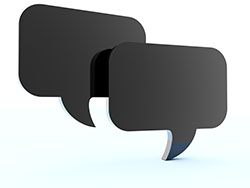 FHA to eliminate "post-payment" interest charges:
Anyone who has ever had to repay a Federal Housing Administration (FHA) loan was unpleasantly surprised by the fact that the interest was always charged to the end of the month---no matter what the actual pay-off date might have been. For example, a loan being paid off on August 2 would require the payoff amount to include interest through August 31(29 days additional interest charge). Assume a payoff amount was $200,000. At a rate of 4.5%, this would be a charge of $715.07. Any FHA loan closed after January 21, 2015 will prohibit this practice, and only interest to the exact payoff date may be charged. This new change falls in line with the CFPB's stance that the old practice is actually a prepayment penalty and should be eliminated. It should be noted that existing FHA loans and loans closed before the January 21, 2015 date are still subject to the "prepayment penalty".
FHA changes its ARM Programs:
FHA has also made changes to ensure that borrowers have timely access to information that effects decisions to be made concerning their adjustable rate mortgages. Any FHA loans originated after January 10, 2015 lenders will be subject to the following:
To provide borrowers of FHA-insured Adjustable Rate Mortgages (ARMs) with at least a 60-day but no more than 120-day advance notice of an adjustment to their monthly payment. FHA currently requires a 25-day advance notice.
To base an interest rate adjustment that results in a corresponding change to the borrower's monthly payment on the most recent index value available 45 days before the date of the rate adjustment (commonly referred to as a "look back period"). The FHA currently requires a 30-day look-back period.