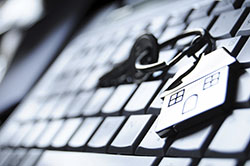 Freddie Mac recently released some enhancement details made to its "Home Possible" program for loans with closing dates after November 24, 2014. The enhancements are an attempt to loosen credit. It is actually taking on the characteristics that were once saved for the Home Possible Neighborhood Solution and making them available for all community members. Hence, the Home Possible Neighborhood Solution program is being retired.
The changes include, but are not limited to:
• Permitting Freddie Mac's standard requirements for temporary subsidy buydown plans on Mortgages secured by 1-unit and 2-unit properties
• Permitting any secondary financing meeting Freddie Mac requirements. Note that delivery fees will apply when the secondary financing is not an Affordable Second
• Permitting Mortgages, other than Mortgages secured by Manufactured Homes, to be manually underwritten without being submitted to Loan Prospector first
• Permitting the use of gift funds to meet the minimum reserves requirements
• Revising the maximum monthly debt payment-to-income ratio for Manually Underwritten Mortgages from 43% to 45%
• Permitting zero contribution from Borrower Personal Funds on Mortgages secured by 2- to 4-unit properties and Manufactured Homes when loan-to-value (LTV)/total LTV (TLTV)/Home Equity Line of Credit TLTV (HTLTV) ratios are less than or equal to 80%
• Permitting Home Possible Mortgages to be Construction Conversion and Renovation Mortgages
• Permitting a 6% Life Cap for 5/1 ARMs
• Removing the requirement that the use of the Mortgage proceeds from a "no cash-out" refinance of a 2- to 4-unit property is limited to the unpaid principal balance and permitting Freddie Mac's standard "no cash-out" refinance requirements for these Mortgages
Hopefully this is the start of the underwriting pendulum swinging back towards a more lenient credit standard for approvals.
Need an easy way to re-price a locked loan file due to a change in circumstance or LTV? Check out our Historical Pricing feature in our Secondary Marketing Solution.